Turbine Fan
Distributor in Singapore for ECO Energy Free Turbine Ventilator Fan , we glad and proud to have this opportunity to introduce a product that is specially make to care for one's health as well as to comfort the environment to you.
ECO Turbine Ventilator Fan is a product of Australia and Manufactory in Malaysia.
Product is install at rooftop together with the help from Wind and the raise from Heat, to abstract out the heat and leaving the space with comfort air.
The greatest part of this ventilator fan all consumers is Energy Free, No Electricity Requires.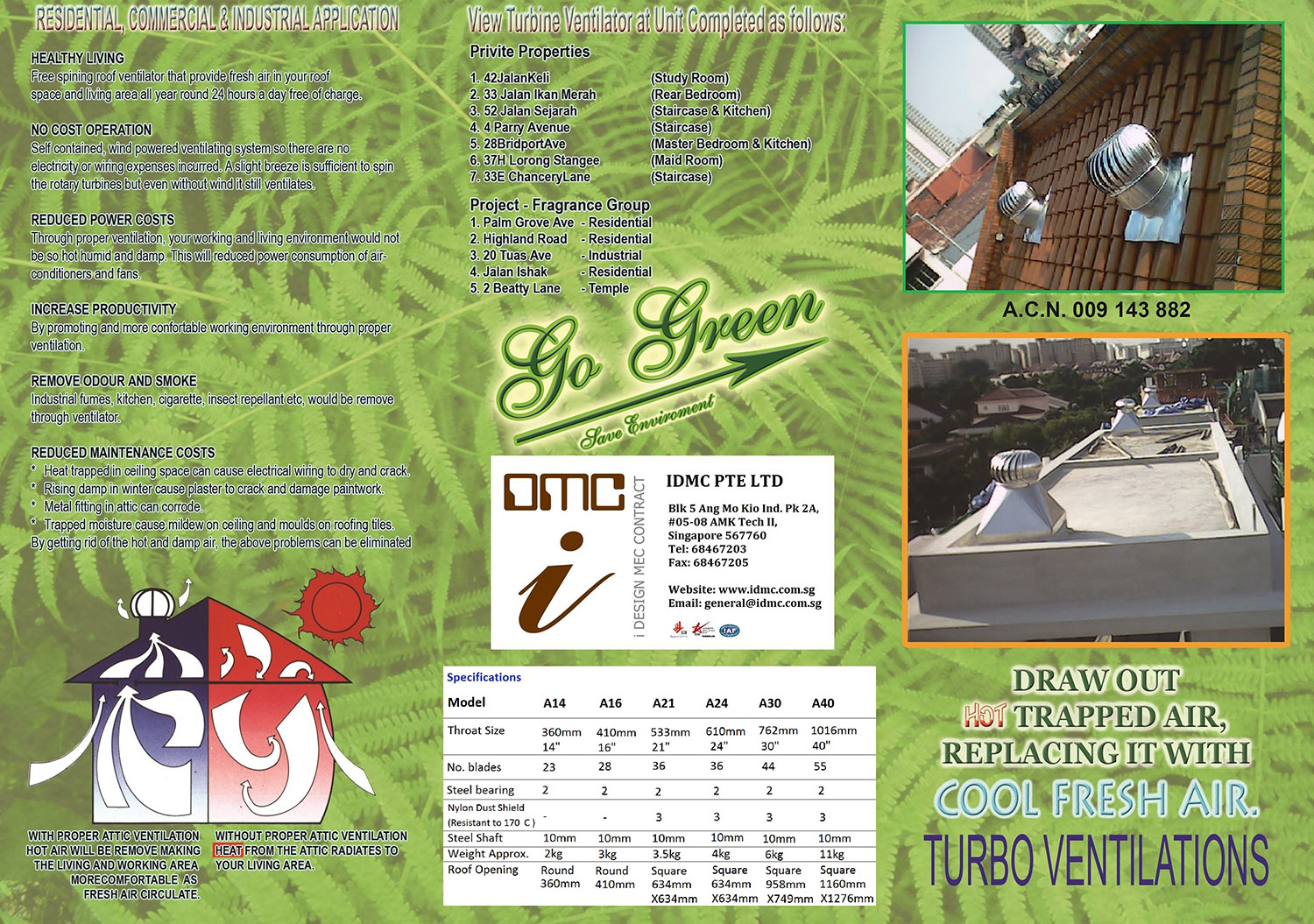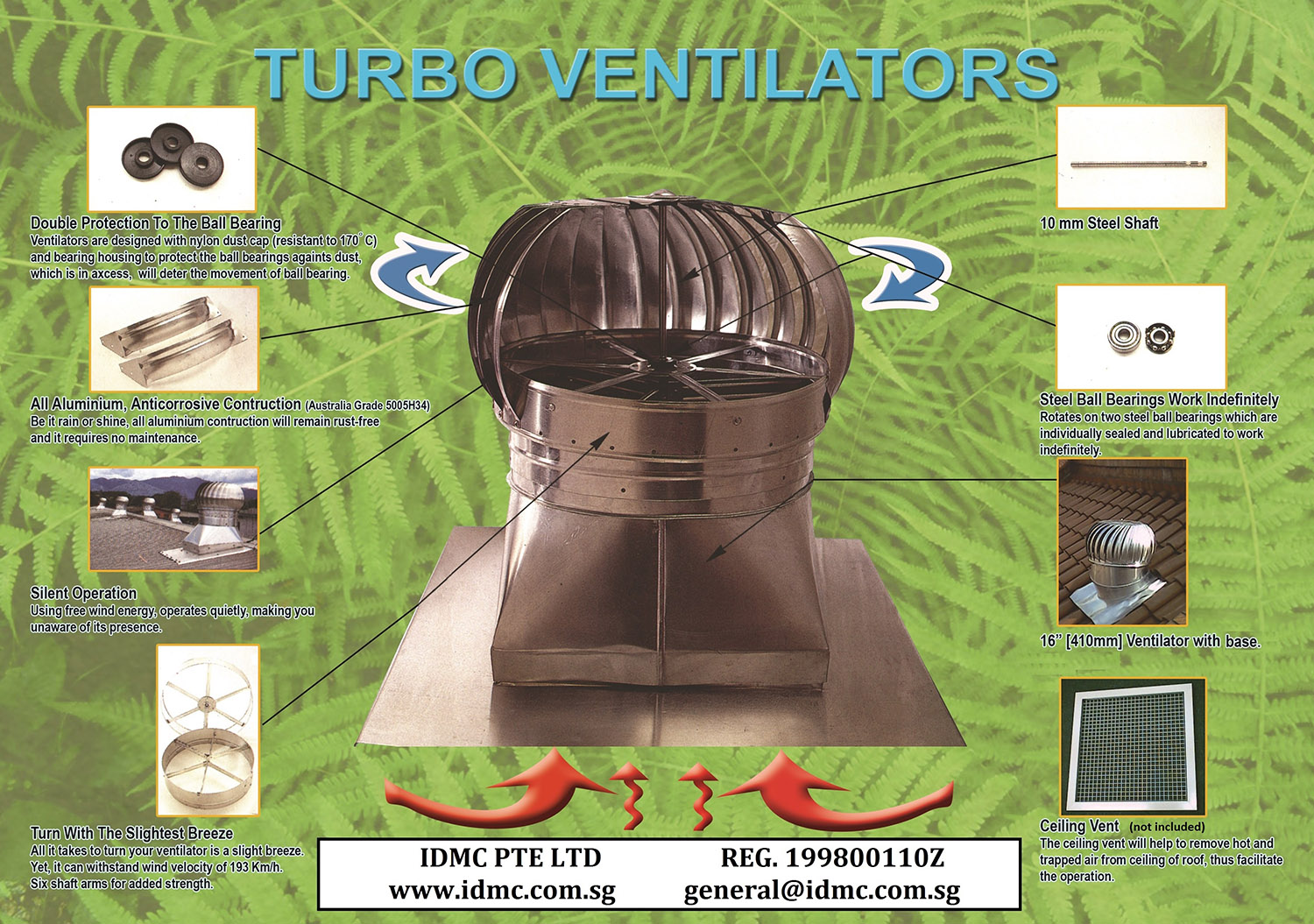 Product Job
Building Associates Singapore Pte Ltd
Location at 20 Tuas Avenue
Food Court Hub
Location at Block 628 Ang Mo Kio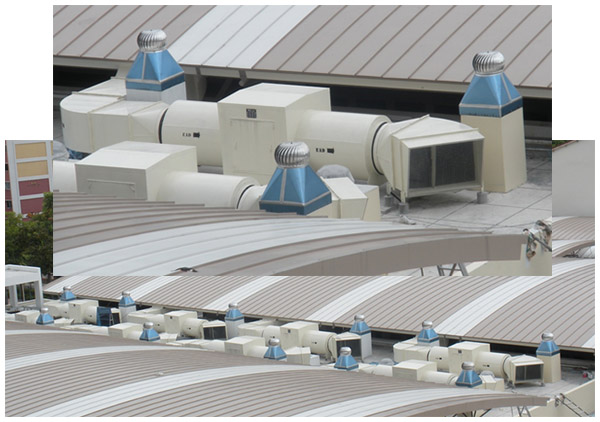 FG Builders Pte Ltd
Location at Highland Road
Thekchen Choling Singapore
Location at 2 Beatty Lane